Monthly Monument Specials
Welcome to our upright monument and flat grave marker discount specials page. Because we understand that many families would like to purchase a quality granite memorial stone for a loved one but have to work within a more strict budget, we off the following value headstones and gravestones on sale at affordable prices. Check back regularly as new specials are updated frequently with the best prices online.
Call 1(800) 628-3042 with any questions.
---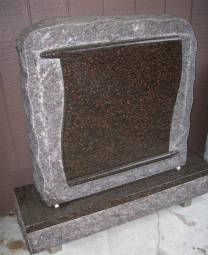 Scroll Tablet
Item Description:
A rock-pitched tablet with polished scroll carving.
Dimensions:
Tablet: 36x8x36" Base: 48x14x8"
Now Only
$4250
* Includes Lettering, graphics & shipping
---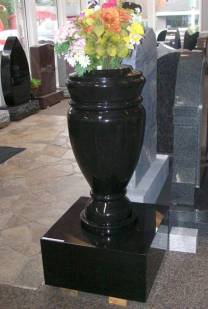 Large Vase
Item Description:
Absolute Black large vase memorial with base.
Dimensions:
Vase: 14x30x14" Base: 20x20x10"
Now Only
$2600.00
+ Shipping
---
Cloud White Granite
Item Description:
Gray granite with cloud-like areas.
Dimensions:
24x12x4"
Now Only
$495
*Standard Designs Only
---